Smart manufacturing (SM) is a technology-driven approach that utilizes Internet-connected machinery to monitor the production process. The goal of SM is to identify opportunities for automating operations and use data analytics to improve manufacturing performance. Industry 4.0 is the digital transformation of manufacturing/production and related industries and value creation processes. Industry 4.0 is used interchangeably with the fourth industrial revolution and represents a new stage in the organization and control of the industrial value chain.
Our mission is to provide everyone with access to Industry 4.0 advancements and to make smart digital transformation a reality for every firm, of any size, in any sector. Our expertise in industrial automation and engineering, enables us to bring smart factories to life. We combine this with cutting-edge software design, agile development, and lean methods to achieve continuous, sustainable progress.
Benefits of Implementing Industry 4.0 in the Manufacturing Industry
There are ample benefits associated with Industry 4.0 for manufacturers. They include: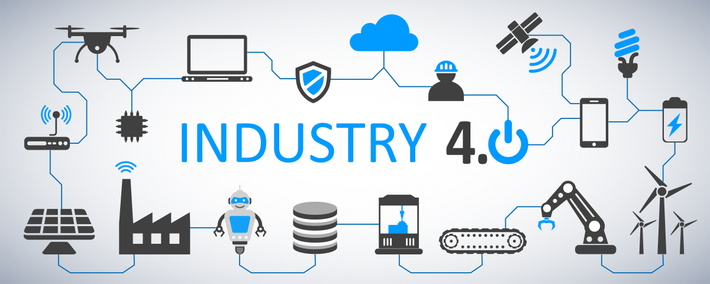 Early adopters of Industry 4.0 will have a significant competitive advantage. The fourth industrial revolution will usher in massive changes in product manufacture, as well as a slew of amazing benefits for forward-thinking businesses.
DICE can assist you in establishing a DevOps chain capable of creating quick, agile, and successful releases in which your entire organization may participate. Each smart factory solution we install is naturally scalable, developed with auto-testing and RPA in mind, and will grow and evolve in tandem with the company's demands.
We offer a full-service support structure that is available 24 hours a day, seven days a week. Not only will we be available to solve any issues you may have, but our customer success specialists will work directly with you to build solutions that make a meaningful impact in your organization, based on your objectives, KPIs, business data, and market insights.
Do you need a Smart Manufacturing / Industry 4.0 implementation partner?
Please enter your information below and we will contact you.