Digitalization refers to the adoption of digital technology in place of analogue or offline methods such as paper or whiteboards in corporate operations.
Digital transformation changes the way a company operates. Systems, methods, concepts, and workflow are all used in this procedure as it brings data from several departments together so that they may interact more efficiently. It has a significant impact on the way a business runs.
Digital transformation has a significant influence on every level of an organization, benefits organizations across sectors by allowing them to upgrade old processes, expedite efficient operations, boost security, and increase profitability.
5 Advantages of Digitalising Your Business
1. Make Processes More Efficient
One of the most major benefits of digitalizing is that it cuts down on the amount of time it takes to accomplish a task, the amount of work required, and the cost of getting things right.
2. Increased Productivity
When you automate routine operations, you free up your staff' time to focus on more important and innovative efforts that will aid in the smooth operation of your business.
3. Lower Operating Costs
Every company's objective is to save time and money. Manual procedures are slower than automated activities and processes since they are conducted one at a time. You can make the most efficient and cost-effective use of your most important assets thanks to digitalization.
4. Increase The Level Of Transparency
A well-documented procedure and a clear workflow increase an organization's visibility. Important metrics may now be collected and reported digitally, providing you with the critical information you want.
5. Make Better Decisions
By delivering accurate and up-to-date data and performing analytic activities, digitalization and information management systems can help you make informed decisions.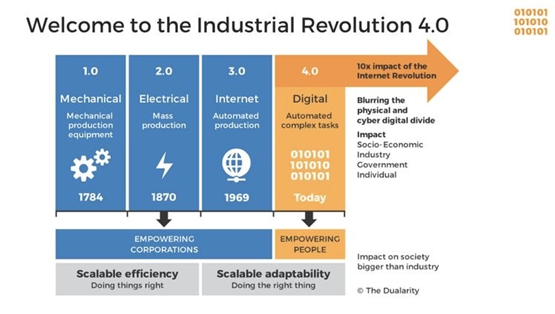 Digital transformation necessitates a change away from traditional thinking and toward a more collaborative, experimental approach for most businesses. These new approaches to work expose new solutions, which may improve customer experience, stimulate staff creativity, and drive fundamental corporate growth.
Whatever your company's size, one thing is certain: digital transformation is critical for all businesses, from small startups to giant international enterprises.
"Embrace the Digital Transformation today!"
We at Dice work relentlessly with our clients, assisting businesses in swiftly adapting and thriving in this fast-paced digital environment. We aspire to be their partner in the digital transformation process. We provide transformation strategy and consulting, as well as suggestions and execution. Our digital transformation services are built on a solid foundation of knowledge and competence, reducing risk and enabling customers to achieve their goals faster.
Contact us at +6012-3422258 for a free consultation.